Hello everyone! My name is GameBoyAdvance2000 (My name used to be Guest guy) and I am having a good time on this wiki and even working as an admin on this wiki so if you need any thing just leave a message on my message wall, Have fun enjoying this wiki!
My Scratch Account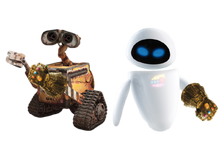 My Favorite Stuff
Movies
Cars 1, Cars 2, Cars 3
Meet the Robinsons
Big Hero 6
Dora and the Lost City of Gold
Games
Drawn to Life
Drawn to Life: The Next Chapter
Super Mario World
Roblox
TV Shows
The Super Mario Bros. Super Show
Cars Toons
T.U.F.F. Puppy
PaRappa the Rapper (TV series)
Books
The Magic Tree House
Captain Underpants
Dog Man
The Lorax
Songs
Life is a Highway
Take on Me
The End (Drawn to Life)
You've Got a Friend in Me
Least Favorite Stuff
Movies
Rapsittie Street Kids: Believe in Santa
Foodfight!
The Cat in the Hat (2003)
Jem and the Holograms
Games
Ninjabread Man
MeepCity
Thomas & Friends: A Day at the Races
Superman 64
TV Shows
Popeye's Island Adventures
The Last Kids on Earth
Nick Studio 10
Marvin Marvin
My Favorite Disney Movies That Doesn't Need a Sequel
WALL-E
Meet the Robinsons
Ponyo (Now Owned by GKIDS)
Up
Inside Out
Cars 1, 2, and 3
Toy Story 1, 2, 3, and 4
Chicken Little (Nowadays, a guilty pleasure to me)
Community content is available under
CC-BY-SA
unless otherwise noted.