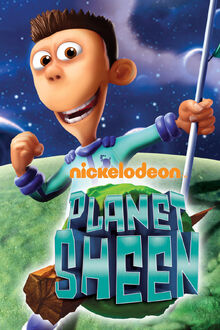 As a way to end Planet Sheen, the spin-off series of The Adventures of Jimmy Neutron, Nickelodeon decided to make a TV movie based on the series.
Plot
Jimmy and his friends find out that their pal Sheen is missing and go on a rescue mission to find him.
Why It Was Cancelled
The budget to make the film was very high.
Planet Sheen received a lot of negative reviews from critics, audiences, and fans of the Jimmy Neutron franchise, and it had low viewership.
Steve Oedekerk and his company O Entertainment/Omation left Nickelodeon for good after the show ended, and the studio itself has become dormant since then.

Result
The film was permanently cancelled.
Planet Sheen ended abruptly and prematurely with the episode Banana Quest.