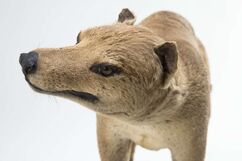 In December 2009, it was announced that Illumination Entertainment was producing an animated film based on a pitch by actor-comedian Jack Black and Jason Micallef on cryptozoology, which is the study of legendary creatures whose existence has never been confirmed.
Development
Jack Black himself intended to produce the film alongside Ben Cooley and Chris Meledandri through his production company Electric Dynamite.
Why It Was Cancelled
Jack Black did not intend to provide a voice for the characters as he did with DreamWorks Animation's Kung Fu Panda.
Budget problems scurrying throughout the studio made development nearly impossible. Along with twirly decisions made for the specific budget set.
Illumination later left the project, leading to the cancellation for the film itself.
Results
The film was permanently cancelled.
External links