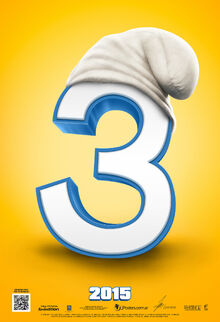 The Smurfs 3 is a proposed third installment in the live-action Smurfs franchise. The announcement was made about two weeks after The Smurfs 2 was released in theaters. It was originally set for a release in 2015, but was cancelled.
Plot
The film was possibly going to have the Smurfs be in a different time period.
Why It Was Cancelled
Like the first film, the second film received negative reviews.
Jonathan Winters, the voice actor of Papa Smurf died of old age before the film was made.
The Sony Hack was still going on.
Results
The Smurfs 3 was permanently cancelled.
The Smurfs series was rebooted in 2017 with a CGI film titled Smurfs: The Lost Village.
Trivia
It was going to be about time travelling back to possibly 1878.
Community content is available under
CC-BY-SA
unless otherwise noted.