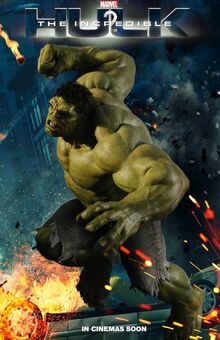 Note: Do not add William Hurt died on March 13, 2022. This was before he died.
The Incredible Hulk 2 was a planned sequel to 2008's The Incredible Hulk and would have been an installment in the Marvel Cinematic Universe and was going to have Edward Norton, Tim Roth, and Tim Blake Nelson reprise their roles from the first film.
Plot
Bruce Banner aka the Hulk is now in control of his body must take on the Leader while also continuing his journey to find a cure.
Why It Was Cancelled
While the first film was an improvement over its 2003 predecessor it became the lowest grossing film of the MCU.
Edward Norton re-wrote the first film's script to establish that it was a reboot as he hated the original 2003 Ang Lee film and when the movie premiered, he chose not to market the film.
Abomination was planned to appear in Avengers: Age of Ultron as part of Hulk's vision but Tim Roth didn't reprise his role.
Results
Edward Norton was eventually replaced by Mark Ruffalo who played the character in future films such as The Avengers, it's sequels Age of Ultron, Infinity War and Endgame while also making an appearance in Thor: Ragnorok and post credit scenes of Iron Man 3 and Captain Marvel.
William Hurt would eventually be the only actor from the first film to reprise his role in future MCU films like Captain America: Civil War as well as a cameo in Avengers: Infinity War and Endgame. He also appeared in Black Widow.

Tim Roth will reprise his role as Blonsky/Abomination in the upcoming Disney+ show, She-Hulk. Another members of The Incredible Hulk cast are also rumored.
Mark Ruffalo is still interested in doing another stand alone Hulk film focused on the blanks between the first two Avengers and his alter ego Professor Hulk during the blip between Infinity War and Endgame.
Leader may return in upcoming She-Hulk series.