The Amazing Spider-Man 3 was a proposed sequel to The Amazing Spider-Man 2 originally scheduled for a 2016 release, but pushed back to 2018.[1]
Plot
Sometime after the events of The Amazing Spider-Man 2, Peter grieves over the death of Gwen and decides to use his blood to revive various people who died while he was still living. Peter would later face off with new villains.
Cast
Andrew Garfield as Peter Parker/Spider-Man
Shailene Woodley as Mary Jane Watson
Tom Hardy as Eddie Brock/Venom
Dane DeHaan as Harry Osborn/Green Goblin
Paul Giamatti as Aleksei Sytsevich/Rhino
Felicity Jones as Felicia Hardy/Black Cat
Emma Watson as Jill Stacy
Sally Field as May Paker
B.J. Novak as Dr Alistair Smythe
Chris Cooper as Norman Osborn/Goblin King
Christoph Waltz as Dr. Otto Octavius/Doctor Octopus
J. K. Simmons as J. Jonah Jameson
Zooey Deschanel as Betty Brant
Zachary Quinto as Quentin Beck/Mysterio
Colm Feore as Adrian Toomes/Vulture
Shane West as Sergei Kravinoff/Kraven The Hunter
Development
In June 2013, Sony announced a third Amazing Spider-Man film with a release date of June 10, 2016, which Alex Kurtzman, Roberto Orci, and Jeff Pinkner would return to write.[1]
Why It Was Cancelled
Plans for an Amazing Spider-Man cinematic universe, as well as this sequel were cancelled due to the controversial Sony Hack of 2014.
Sony hit the reset button and rebooted the series once again with Spider-Man: Homecoming, Spider-Man: Far From Home, Spider-Man: No Way Home and Spider-Man: Into the Spider-Verse.
Andrew Garfield is now too old to play Spider-Man. He said he felt lucky to just be a fan again and in a 2020 interview stated he is thrilled not to continue running in the role in the cancelled installments.
The Amazing Spider-Man 2 received mixed to negative reception from critics and fans.
Results
The film and its planned universe were permanently cancelled.
Marvel hit the "Reset" button again with his appearance in Captain America: Civil War, Spider-Man: Homecoming, Avengers: Infinity War, Avengers: Endgame and Spider-Man: Far From Home as well as his mentioning in Ant-Man. A 2021 installment Spider-Man: No Way Home will also see Jamie Foxx reprise his role as Electro from The Amazing Spider-Man 2.
Sony launched a new cinematic universe based on the Spider-Man property, which started in 2018 with the release of Venom. A sequel Venom 2: Let There be Carnage released in 2021, a Morbius movie in 2022 and Kraven the Hunter in 2023. A bunch of other projects are also in development.
Andrew Garfield reprised his role as Peter Parker/Spider-Man for Spider-Man: No Way Home, which offered some closure to his character following Gwen Stacy's death (although made no mention of a Sinister Six being founded in his universe). Garfield's performance caused fans to campaign for a sequel starring him to be made.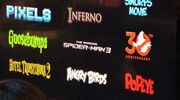 an image shows the title of The Amazing Spider-Man 3
Videos
https://www.youtube.com/watch?v=CIzgvfnulx0&list=PLcCWavN1W-yR2WOu4Bv95ZBZS1os8dKZ2&index=1
https://m.youtube.com/watch?v=DamtSjyWgm8&list=PLcCWavN1W-yR2WOu4Bv95ZBZS1os8dKZ2&index=2
References
Gallery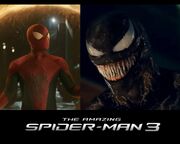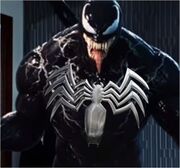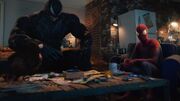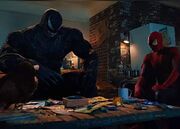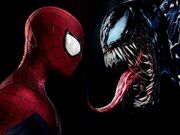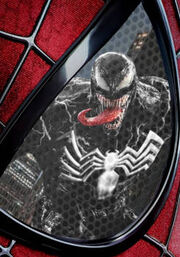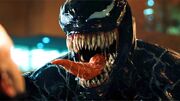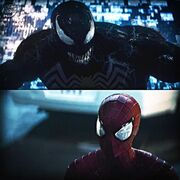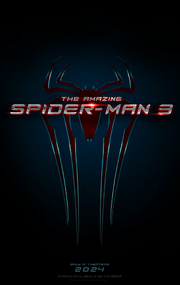 External links