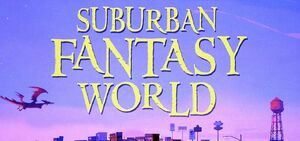 Suburban Fantasy World is an unfinished Pixar film written and directed by Dan Scanlon and was supposed to be released in 2019, but was never released.
Plot
The plot is the same as Onward but with a lot Of changes
Why It Was Cancelled
Pixar changed the title to Onward.
Results:
Onward was released in theaters in 2020.