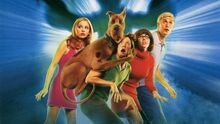 Scooby-Doo 3 was a planned sequel to Scooby-Doo 2: Monsters Unleashed that was set to be the third installment in the live-action Scooby-Doo film series.
Plot
According to James Gunn:
The Mystery Inc. gang are hired by a town in Scotland who complain they're being plagued by monsters but we discover throughout the film the monsters are actually the victims & Scooby & Shaggy have to come to terms with their own prejudices & narrow belief systems.
Why It Was Cancelled
The first two Scooby-Doo films were panned by critics, audiences and fans alike, despite being box office hits.
After the second film was released, Matthew Lillard said in an August 2004 interview that there wasn't going to be a third film.
Although the first two films were box office hits, Warner Brothers was disappointed with the box office returns of the previous films.
Results
The third film was permanently cancelled and the first two live-action films are currently a duology.
There was a made-for-TV film called Scooby Doo! The Mystery Begins with mostly new cast members as the human characters. The rest of the films following The Mystery Begins were released straight to DVD.
The film series was rebooted with a CGI-animated movie from Warner Animation Group titled Scoob!, set to be the first installment of the Hanna-Barbera shared cinematic universe. It was originally set to be released in theaters on May 15, 2020. However, due to the coronavirus pandemic, Warner Bros. announced on April 21 that the film would be hitting video on demand platforms on the day it was supposed to be released in theaters.
External link