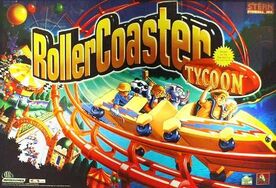 RollerCoaster Tycoon is a 2000 Video Game that let you create your own tycoon of rollercoasters freedomly. In May of 2010, a CGI movie was called in to be in the works by Sony Pictures Animation, however, it's been 11 years since the last REAL update, the project never came to reality.
Screenwriters
Why It Was Cancelled
The cancellation reasons are unknown.

Results
RollerCoaster Tycoon remained as a video game.
The movie of RollerCoaster Tycoon will probably never come out.
RollerCoaster Tycoon is cancelled with no explanation.

References