Note: This film is not to be confused with the 2015 live-action film of the same name.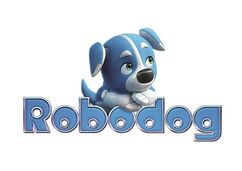 RoboDog was a family comedy film that was going to be made by Marza Animation Planet. It was originally set for a 2015 release.
Plot
Two odd-couple canines, one is a robot and one is a old real dog as they embark on an adventure and find their place in the world.
Why It Was Cancelled
The cancellation reasons are currently unknown. It is possibly due to copyright issues with Viacom (now Paramount), since there are also a Robodog and Marshall in PAW Patrol, a show aimed towards children.
Results
The film was shelved permanently, and it will likely never be released.
Trivia
Marshall, the old dog from the cancelled film, was originally going to be called "Sherman", as revealed in this teaser. He even had a more different and esque themed Sam Elliot-like voice, and different motion movement.
References
Gallery