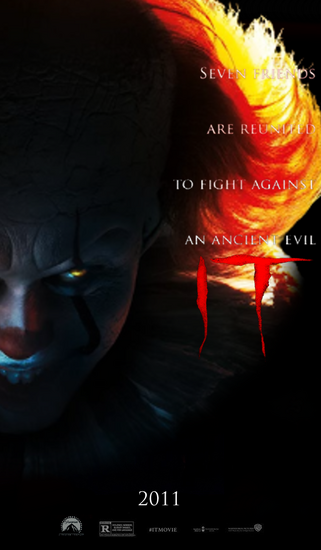 It is a planned film that was supposed to be directed by David Kajganich. In 2009, Variety reported that Warner Bros. Pictures would be bringing Stephen King's novel to the big screen, with David Kajganich to adapt King's novel, while Dan Lin, Roy Lee and Doug Davison would be producing the piece. The film was scheduled for a 2011 release.
Plot
The plot would be the same thing as the novel, but with different changes, for instance, when the Losers' Club are kids, the story would be set in 1985, while they are adults, the story would be set in the 2010's.
Why It Was Cancelled
The cancellation reasons are unknown.
Results
Kajganich was eventually replaced with Cary Fukunaga, but he too would drop out as the director of It.
Andy Muschietti was hired to direct a theatrical film version of It divided into two halves, which were released in 2017 and 2019 respectively. The films became financial and critical successes.