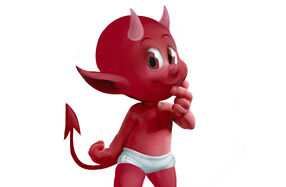 Hot Stuff the Little Devil was going to be a live-action/CGI film by Dreamworks Animation based on the character of the same name. Lizzie and Wendy Molyneux were set to be the writers of the film.[1].
Plot
Unknown.
Why It Was Cancelled
The only information about the cancellation is due to production issues.
Result
The project was either permanently cancelled or is currently on hiatus.
Trivia 
This film would have been the second animated film from DreamWorks animated to feature characters from the Classic Media library; the first being Mr. Peabody & Sherman.
References