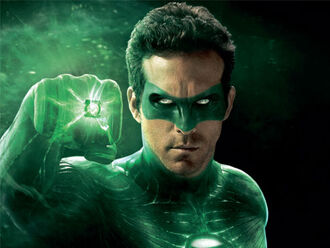 Green Lantern 2 is a proposed sequel to the 2011 film Green Lantern which was due to star Ryan Reynolds back in the lead role. However, he expressed no interest in reprising the title character and it was also cancelled because the first film bombed at the box office [1]
Plot
Unknown
Why It Was Cancelled
Plans for a Marvel Cinematic Universe style DC Comics Universe changed and Man of Steel became the first installment of the cinematic universe.
The sequel was cancelled after the first film flopped at the box office.
Ryan Reynolds expressed no interest in a sequel in order to star in both Deadpool and Deadpool 2.
Cast
Ryan Reynolds as Green Lantern
Mark Strong as Sinestro
Rest unknown
Results
The sequel is permanently cancelled.
The series will be rebooted as Green Lantern Corps.
Green Lantern is a stand-alone film.
A post credit scene from Deadpool 2 shows the character shooting his alter ego Ryan Reynolds in the head before reading the film's script.
References
Community content is available under
CC-BY-SA
unless otherwise noted.