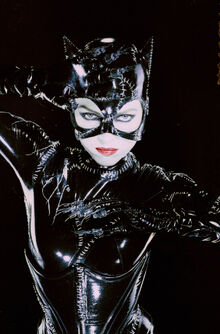 After Batman Returns was released, Warner Brothers announced that there was going to be a Catwoman spin-off film with Michelle Pfeiffer reprising her role as Selina Kyle and Tim Burton was going to direct the film.
Plot
The plot would've revolved around Selina Kyle herself. Rest unknown.
Why It Was Cancelled
Tim Burton was unsure about making the film.
Tim Burton went to work on The Nightmare Before Christmas.
The script wasn't family-friendly.
Result
The film remained in development hell for more than a decade.
The film was made into the 2004 Razzie Award winning film Catwoman with Halle Berry.