Line 7:
Line 7:
 

== Why It Was Cancelled ==

 

== Why It Was Cancelled ==

 

# Simon Wells' ''Mars Needs Moms ''flopped at the box office.

 

# Simon Wells' ''Mars Needs Moms ''flopped at the box office.

−

# ImageMovers Digital got shut down by Disney in 2011.

+

# ImageMovers Digital got shut down by Disney in 2011.

−
 
−

== References ==

 
−

# mikedougherty.com/robots/

 
−

[[Category:Animated Films]]

 
 

[[Category:Disney Films]]

 

[[Category:Disney Films]]

 

[[Category:Unknown year release]]

 

[[Category:Unknown year release]]
---
Revision as of 17:47, 5 December 2018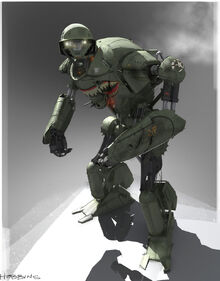 Calling All Robots was Going to be a 3D computer-animated motion-capture sci-fi Adventure Film by Walt Disney Pictures and ImageMovers Digital Directed By Michael Dougherty.
Plot
Unknown.
Why It Was Cancelled
Simon Wells' Mars Needs Moms flopped at the box office.
ImageMovers Digital got shut down by Disney in 2011.