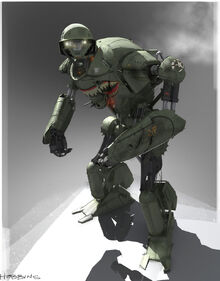 Calling All Robots was going to be a 3D computer-animated motion-capture Sci-Fi Adventure Film by Walt Disney Pictures and ImageMovers Digital. The film was going to be directed by Michael Dougherty.
Plot
In a world where giant monsters have been in conflict with humanity since 1958, Ray, a young boy seeking to avenge his father, seeks to become part of the giant robot program that defend humanity, even though his paternal grandfather warns him not to become bloodthirsty against the beasts.
Eventually, Ray and his new friend Yuriko discover that the rise in monster attacks was manipulated by General Parker, the narcissistic General in charge of the robot program, as a means of becoming a war hero and the monsters' aggression was manipulated by tracker tags invented by Parker.
Soon, Ray and Yuriko seek out to expose Parker and allow humans and monsters to peacefully co-exist.
Why It Was Cancelled
Disney and ImageMovers decided to close ImageMovers Digital. after production on Mars Needs Moms was finished.
In 2010, the Academy enacted a new rule regarding the motion capture technique employed in films such as A Christmas Carol (2009) and The Adventures of Tintin (2011), each directed by Academy Award for Best Director winners Robert Zemeckis and Steven Spielberg, and how they might not be eligible in this category in the future. This rule was possibly made to prevent nominations of live-action films that rely heavily on motion capture, such as Avatar (2009). This prevented motion capture animated films from being Oscar baited.
Result
The film was permanently cancelled.
Trivia
Parts of the plot were used in Pacific Rim.
Gallery