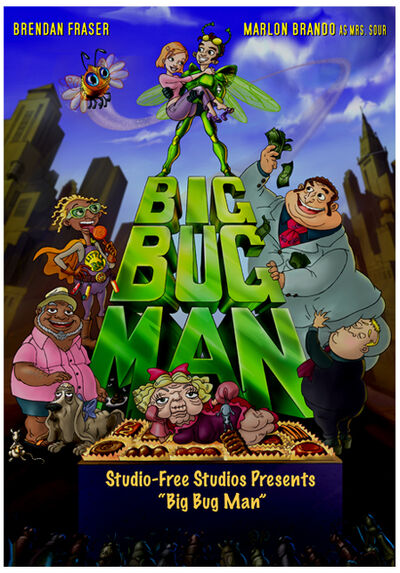 Big Bug Man is an animated movie that was going to star Brendan Fraser and the late Marlon Brando.
Plot
Howard Kind is a candy factory worker. After being bitten by many bugs, he turns into a superhero known as Big Bug Man.
Why It Was Cancelled
Marlon Brando died on July 1, 2004 due to respiratory failure while the movie was in production.
Results
The film's release year was pushed to 2006, then 2007, 2008, and on and on until its release date became unknown.
The film was permanently cancelled.
Gallery
Video