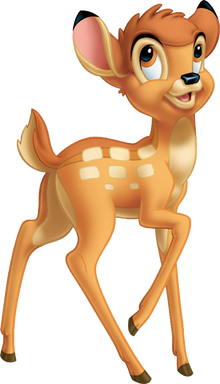 Note: Please, do not add "DisneyToon Studios shut down in 2018", because this was before that happened.
After the release of Bambi II, Brian Pemental, the director of the midquel film Bambi II was hired to direct a third installment in the Bambi franchise.
Plot
The plot focuses on Bambi's adulthood.
Why It Was Cancelled
John Lasseter halted all distribution of direct-to-DVD sequels after being appointed to head of Disney in 2006.
Results
The third Bambi film was permanently cancelled.
There are only two Bambi films.
Trivia
This is the 440th page submitted.