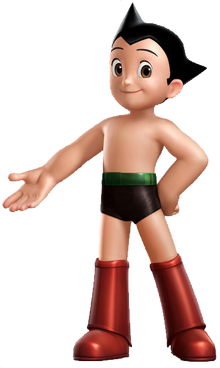 Astroboy 2 is a proposed sequel to the 2009 film Astroboy.
Plot
The plot is currently unknown.
Cast
Freddie Highmore as Astro Boy
Bill Nighy as Dr. Ochanomizu
Nicolas Cage as Dr. Tenma
Why It Was Cancelled
The first film received mixed reviews and was a box office failure.
Imagi Studios was shut down in 2010 following the box office failure of said film.
Results
The sequel was cancelled.
The first Astroboy film is standalone.
New Line Cinema announced a live-action Astroboy film.
Trivia
Uran, Cobalt, and Baby Chi-Tan were expected to appear.