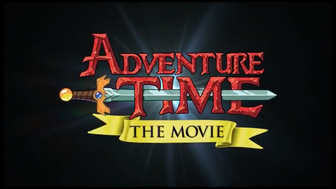 In February 2015, Deadline reported that Warner Brothers and Cartoon Network Studios stated there was a possibility of a film adaptation based off of the TV series Adventure Time. However, the project never came to fruition.[1]
Plot
Unknown.
Cast
Original
Jeremy Shada as Finn the Human
John DiMaggio as Jake the Dog
Tom Kenny as Ice King, Magic Man
Hynden Walch as Princess Bubblegum
Olivia Olson as Marceline the Vampire Queen
Niki Yang as BMO
Pendleton Ward as Lumpy Space Princess
Jessica DiCicco as Flame Princess
Kumail Nanjiani as Prismo
Steve Little as Abracadaniel
Guest Stars
Will Arnett as The Lich
Nicolas Cage as Peppermint Butler
Billy West as Goose
Why It Was Cancelled
The cancellation reasons are unknown.
Results
Adventure Time remained a cartoon series.
Adventure Time: The Movie was permanently cancelled
Adventure Time ended in 2018.
Adventure Time is getting 4 specials on HBO Max and will be called Adventure Time: Distant Lands. [2]
References